Lawmaking
In Nazi Germany, in order for a law to be passed, Hitler and the Reichstag had to discuss the law and put it in a bill. This was when Germany was a democracy though. In a democracy, laws are discussed in order to be passed. In a dictatorship, the dictator has the power to make up laws. The dictator can even pass laws stating that people have to agree with the dictator's decisions! Idi Amin threw many people in jail and also killed a ton of people. He is one example of a dictator who made life for his people very unfair.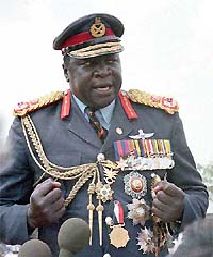 Idi Amin was a very evil dictator who threw many people in jail.
----------------------------------------------------------------------------------
Laws can be carried out in many ways. A dictator has the power to set up police forces and court systems. Also, the military can look after the people and keep them in line. Not much attention is paid to people under a dictatorship in some places, so some people are able to get away with crime much easier. Some dictators control the military and can tell them to put people in jail and kill them for breaking a law. There are often no trials in a dictatorship and no bail when imprisoned.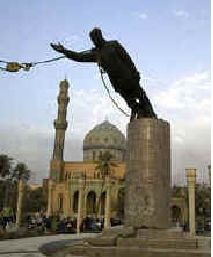 People could be thrown in jail and killed for acting out against a dictator or the government.